Eastpointe, Michigan 48021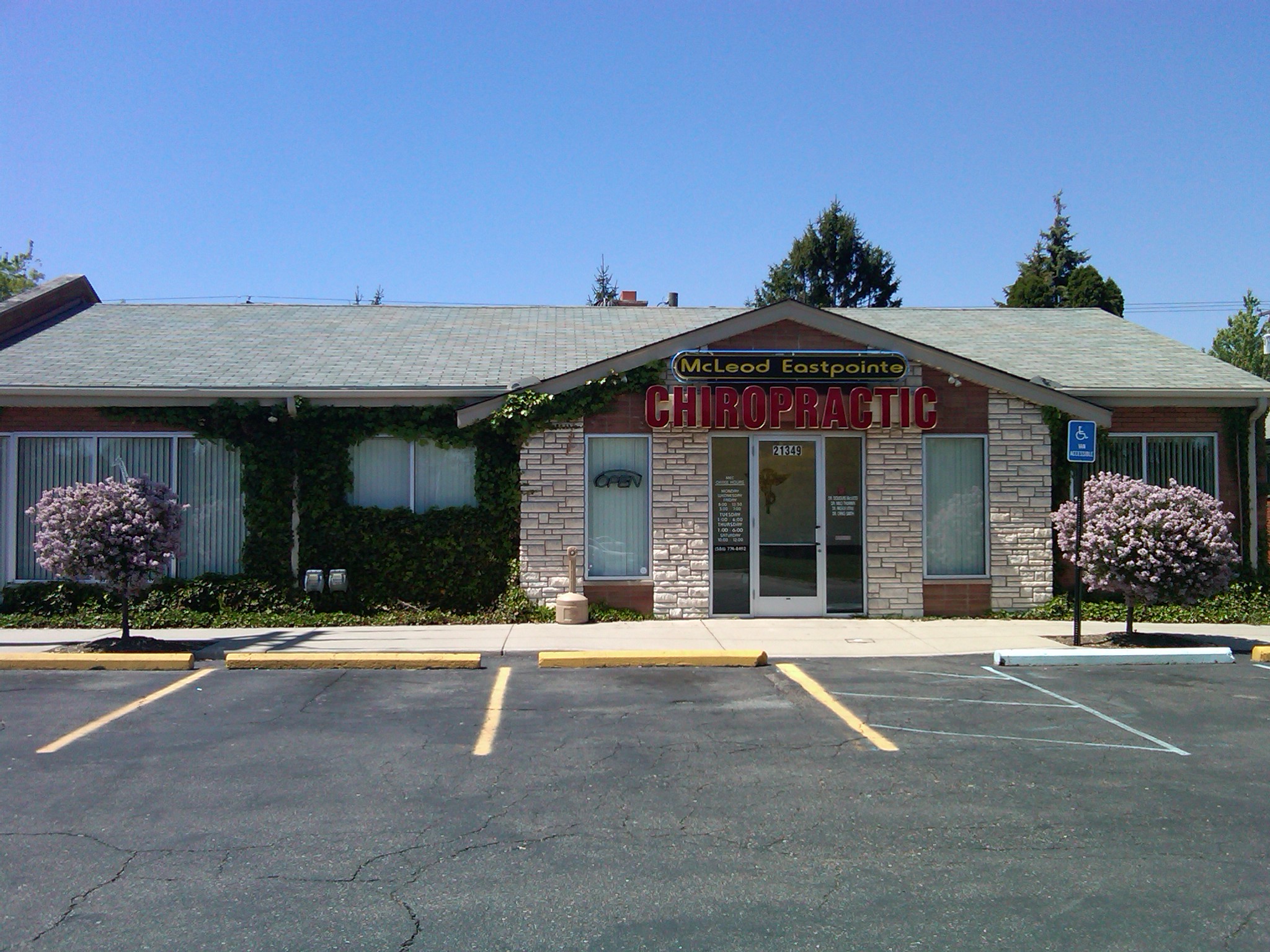 Your best choice for Eastpointe Chiropractic! McLeod Eastpointe Chiropractic was estabilished in 1992 by Dr. Douglas McLeod. Before opening his Eastpointe office, Dr. McLeod was privileged to work side-by-side with his father who also practiced a mile away in Eastpointe. In 2009, Dr. McLeod changed the practice name to
Hope Chiropractic;
however, the legendary McLeod name remains.
McLeod/Hope Chiropractic is conveniently located on the west side of Kelly Road betwen 8 and 9 mile. The Eastpointe chiropractic office features an open adjusting bay, a consultation room, an examination room, digital x-ray machine, and a massage room.
If you are looking for a professional chiropractic clinic located in Eastpointe, MI 48021, then McLeod/Hope Chiropractic is for you! In practice, as well as online, the McLeod/Hope chiropractors and staff strive for excellence through superior patient treatment, education, and satisfaction. Your best choice for Eastpointe Chiropractic services. Our Eastpointe office proudly serves the Eastpointe, Grosse Pointe, St. Clair Shores, Warren, and Roseville communities.
Our Mission
"Our office is committed to the philosophy, science and art of Chiropractic. We acknowledge the devastating effects of the vertebral subluxation complex on the human health, frame, and spirit. We envision a world of health and vivified human potential. Our goal is to eliminate and eradicate the vertebral subluxation complex from as many people as possible in our community and on a global basis."
Hours of Operation
Mon: 8:00 am - 12:30 pm, 3:00 pm - 7:00 pm
Tue: 10:00 am - 1:00 pm
Wed: 8:00 am - 12:30 pm, 3:00 pm - 7:00 pm
Thu: Closed
Fri: 8:00 am - 12:30 pm, 3:00 pm - 7:00 pm
Sat: 8:00 am - 11:00 am
Sun: Closed
Eastpointe Doctors
Dr. Douglas McLeod
Contact
21349 Kelly Road
Eastpointe, MI 48021

586-774-8492
Rate Us On: